NOTICE:
Our Practice has MOVED
Our new location is:
Suite 405
1815 South Clinton Ave
Rochester, NY, 14618.
The NEW phone number is 585-565-3500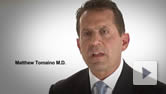 ---
For appointments call
585.565.3500
Fax Number:
585.434.4081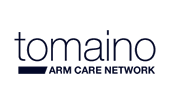 Dr Tomaino founded the Tomaino Orthopaedic Care for Shoulder, Hand and Elbow LLC in July 2008 after 15 years in full time academic practice to prioritize patient care and enable superb delivery thereof. His practice provides unparalleled hassle-free access to the highest level of expertise and innovation, where he and his team challenge the status quo and resist mediocrity daily.
Uniquely Qualified
Dr Tomaino was Professor of Orthopaedics and Chief of the Division of Hand Shoulder and Elbow Surgery at the University of Rochester Medical Center from September 2002 - April 2007. Before being recruited back to Rochester--where he grew up and attended McQuaid Jesuit High School-- he served as an Associate Professor of Orthopaedic Surgery and Chief of Microsurgery at the University of Pittsburgh Medical Center. While at the University of Pittsburgh, he received his Masters in Business from the Katz School.
Author of more than 150 scientific articles and book chapters related to Hand Shoulder and Elbow problems and their treatment, he has trained numerous residents and fellows, and regularly delivers instructional lectures internationally and nationally. He is also a member of the Editorial Boards of several Journals including the Journal of Shoulder and Elbow Surgery and the American Journal of Orthopaedics.
To view his published articles:
Dr. Tomaino's Team consists of:
Amy K Tomaino RN, MS, NP - Practice Manager / Nurse Practitioner
Sharon Serrano - Administrative Assistant
Lina Miceli - Administrative Assistant