NOTICE:
Our Practice has MOVED
Our new location is:
Suite 405
1815 South Clinton Ave
Rochester, NY, 14618.
The NEW phone number is 585-565-3500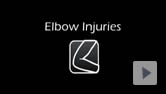 ---
For appointments call
585.565.3500
Fax Number:
585.434.4081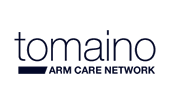 Dr Tomaino has extensive expertise in the surgical and nonsurgical management of an extensive array of problems that can affect the elbow including: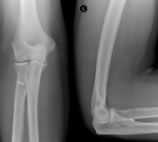 Elbow arthritis
Biceps and Triceps tendon ruptures
Bone spurs and elbow stiffness
Elbow fractures and dislocations
Elbow instability and ligament injury
Nerve entrapment (radial and ulnar nerve)
Tennis elbow
Nerve palsy (loss of elbow flexion and extension)
Dr Tomaino is an Assistant Editor of the Journal of Shoulder and Elbow Surgery and the American Journal of Orthopaedics—for which he regularly reviews scholarly articles being considered for publication. As an expert in Hand and Shoulder problems, he is uniquely qualified to address problems that affect the Elbow as well since this "in between joint" functions in concert with the hand and shoulder to allow optimal upper extremity function. Dr Tomaino has contributed to the literature with articles addressing elbow replacement, cubital tunnel syndrome, and elbow dislocation.
The Newsroom section of this website provides an up to date listing of his academic activity, which reflects his commitment to continuing self-education and the education of patients and professional colleagues. Listed below are various articles, which detail information regarding anticipated outcomes for different conditions treated by Dr Tomaino and his team.